The next kit that I participated in was the Newborn Wonder challenge. There was so muc more I wanted to do with this kit, but time was not my friend :) I hope you enjoy it.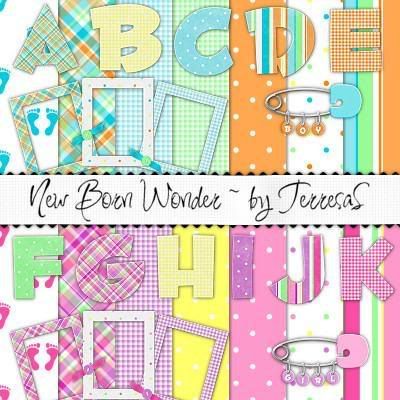 Included in this kit are:
22 papers (2400x2400)
5 ribbons
4 safety pins
2 frames
1 alpha

You can dowload the kit HERE.