I made this kit because we LOVE to play games in this house. I intend on making more kits associated with board games in the future. Enjoy!!!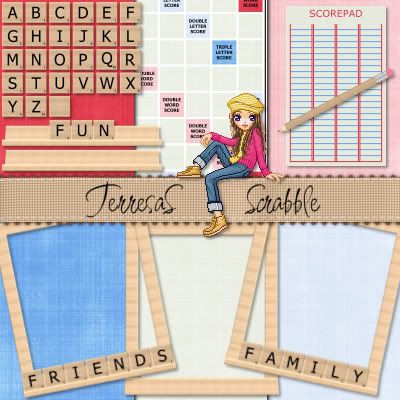 This kit includes:
6 papers (3600x3600)
3 wooden frames
2 wooden tile holders
1 scorepad
1 wooden pencil
1 wooden alpha

You can download the scrabble scrap freebie HERE.